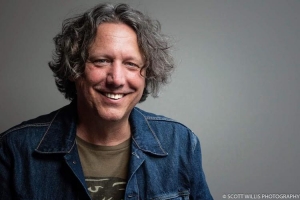 Steve Gorman is a founding member of the iconic American rock n' roll band The Black Crowes. Over 27 years, he toured the world relentlessly, leaving a small piece of his sanity at every stop. Gorman launched a sports talk radio show in Nashville, 'Steve Gorman SPORTS!' in 2011, at 102.5 The Game. The show was syndicated on Fox Sports Radio from 2014-2018. In 2019, Steve Gorman started this show, Steve Gorman Rocks! The show came together with his good friends April Rose as the co-host and Sarah Gowder as the Executive Producer. Also in 2019, Steve penned his memoir "Hard to Handle: The Life And Death of The Black Crowes" published by Hachette Book Group. At the beginning of 2023, Steve relocated from Nashville, TN, to Minneapolis, MN, with his wife, Rose Mary, to host the KQRS Morning Show. When he is not behind a mic or hanging with the fam, you can find Steve touring regularly with his new band, Bag Men.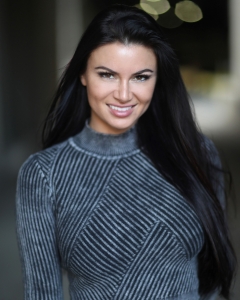 April Rose, known in Chicago as 'The Loop Rock Girl' from the beloved WLUP 97.9 'The Loop' Chicago's Classic Rock, is also known from her past work as head On Camera Host and content creator for Maxim.com and Playboy.com. She's hosted the infamous MTV Spring Break in Cancun and is a season regular on MTV & MTV2's break out shows 'Guy Code' and 'Girl Code'. You can see her on many VH1 countdown shows including 'I Love The 2000's', 'Top 40 Hip-Hop Of The 90's', and 'Top 100 Hottest Rock Stars Of All Time'. April's top pick for the hottest? You'll have to ask her! April is also a national live classic car commentator on The Barrett Jackson collector car auctions. She owns a 1967 El Camino and loves everything classic.
We want to hear from you! Call us at 844-446-7626 or follow us on Twitter, Instagram, & Facebook!